1. Food and Water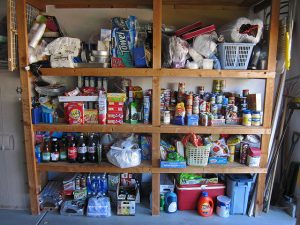 It should go without saying by this point that you need to have food and water stashed for an emergency.
However, we're saying it again now because it's that important. No matter what type of gear you have on hand, you can't survive a blackout that lasts more than a couple of days without having an abundant supply of fresh water and non-perishable food.
If you don't have an emergency stash of food and water, go to the store and buy what you need to put one together.
Right now! The rest of this article will be here waiting for you when you get back.
Photo by istolethetv