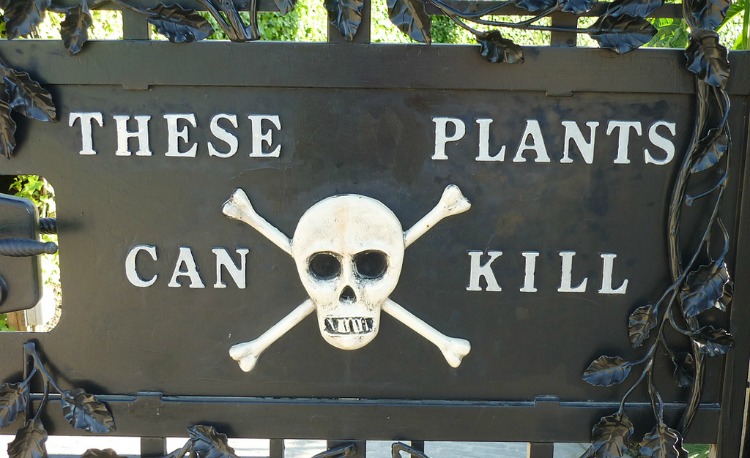 In your house, there are probably several items that are marked with a toxic or hazardous symbol, and this will prevent you from ever ingesting them. Unfortunately, Mother Nature doesn't tend to label plants, berries and other items, so it is much more difficult to steer clear of something that could cause you a lot of suffering or even death.
This problem will quickly become exacerbated after the SHTF, so it is imperative for you to begin studying toxic and dangerous plants right now so that you can survive more easily in the wilderness.
The following list has some top examples of commonly found plants that are toxic, but it is by no means exhaustive. Therefore, we cannot be held responsible if you decide to eat something not on this list and end up hospitalized. We recommend that you purchase a field guide to poisonous plants and add it to your bug out bag to provide you with increased knowledge and protection.
RELATED: These Wild Growing Medicinal Mushrooms Could Save Your Life! [GUIDE]
Photo by: tölvakonu