Where to Hunt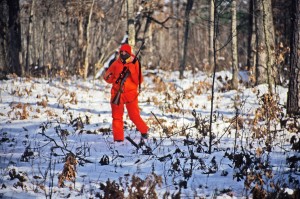 Image by Wisconsin Department of Natural Resources, via Flickr
Deer hunting teaches you how to live off the land, respect nature, and the privacy and personal space of other people. When you're looking for a place to hunt, you should never perform this action on anyone's private property unless you have written consent or a binding agreement in place with the land owner. Your hunting activities should be completely contained within a designated area where you are allowed to hunt and kill game. It is your responsibility to know when you're hunting on public property and when you're violating the laws in place by hunting on private property.
Most national and state parks will indicate on their websites where hunters can legally go to hunt game. While it is possible to hunt for deer on any public property, you should do so with discretion. Hunt as far away from people as possible and avoid any public areas that are frequently traveled by visitors. The public parks that have designated hunting areas usually offer more than enough room for everyone to enjoy their hunt.
If you intend to purchase land to use for your own hunting purposes, always talk to the town or city hall clerks to make sure that hunting on your property is permitted. If the property you intend to purchase is too close to any communities, then you may not be allowed to hunt on your land. Always check to make sure that the property you own or intend to own is within an area where hunting is allowed.