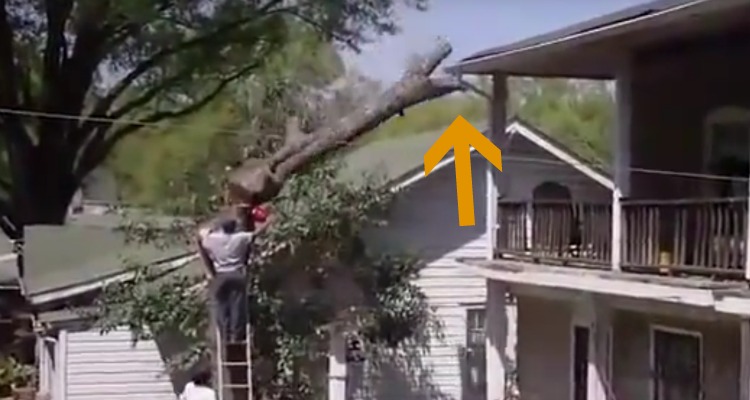 No matter what type of chainsaw or axe you're using, the most important equipment a operator can have is between their ears, as always.
This is never more true than when it comes to felling a tree, an activity that involves so many dynamic variables and luck that it could never really be called a "science." Still, a person's judgement does factor heavily into the success or failure — and certainly the safety involved — of a tree trimming campaign.
RELATED: Top 5 Axes Under $50
Even when you make an A+ attempt at safety and control, mother nature and a general lack of human patience regularly sabotage your best efforts.
On the next few pages, you'll find a collection of videos that prove just how unpredictable and dangerous cutting down a tree can be, whether or not you take the proper precautions or decide to tempt fate…
1. Hold That Ladder, Buddy!
One commenter labeled this the "One-Handed Above the Head Chainsaw Technique (w/no Guide Rope)." We can't think of a more accurate name for this technique, but "You'll Never See This Coming" was a close runner up.