The Ruger American Predator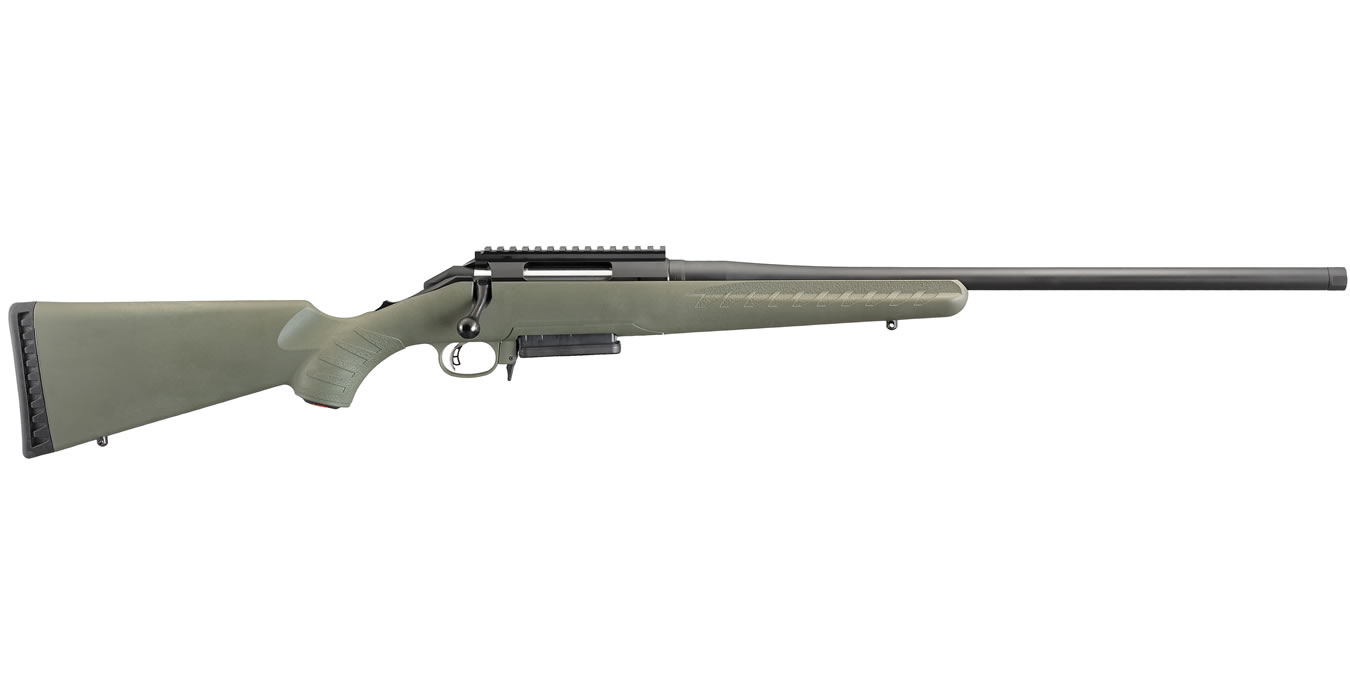 This is a really exciting rifle in several aspects. Met with some skepticism upon its launch in 2012, the Ruger American line has really proven itself to be just as advertised: An extremely accurate, high-value, do-it-all platform.
Thus, the Ruger American Rifle lineage is extremely popular across a wide swath of shooters, especially deer hunters, target shooters, varminters, and even rimfire enthusiasts. Needless to say, the base model American is a great rifle for the price. Well, the upgraded Predator model is even better.
The Predator has a heavier contoured barrel, a threaded muzzle (with a thread protector), and a full-length Weaver style scope rail. It's also got a very nice moss green composite stock with Ruger's Power Bedding system that locks the receiver down, yet allows the barrel to be free-floating for greater accuracy.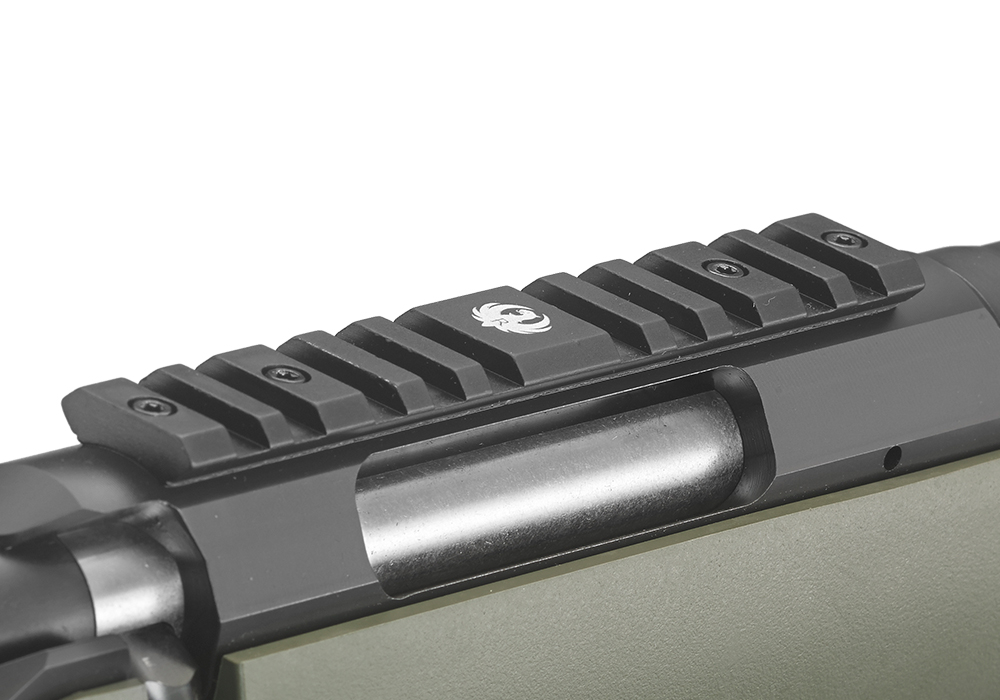 The Predator has a 70-degree bolt, standard across the America Rifle platform, so it can accommodate some big honkin' optics. Also part of the platform is a very nice two-stage, adjustable trigger (pull weights between 3 and 5lbs), so you can customize your trigger feel without voiding your warranty.
Another cool feature with the American series is the rotary magazine. In sharp contrast to the 12-FV and Remington 700 ADL, which have no magazine release (or even a plate), Ruger seized on the idea of developing a fully detachable magazine, like you'd see in a semi-auto carbine. The magazine capacity is 4 for most deer hunting calibers. If you go with the .223 or .204 Ruger, capacity goes up to 5.
Despite it having some varmint specific characteristics, Ruger threw the kitchen sink into the Predator series in terms of caliber selection. Starting at the .204 Ruger, the guys at Ruger were wise enough not to pigeonhole this Predator, available in .223 Rem, .22-205 Rem, .243 Win, 6mm Creedmoor, 6.5mm Creedmoor, and .308 Win. Thus, your options with this rifle are wide open in both precision and ammunition.
Retail: $489