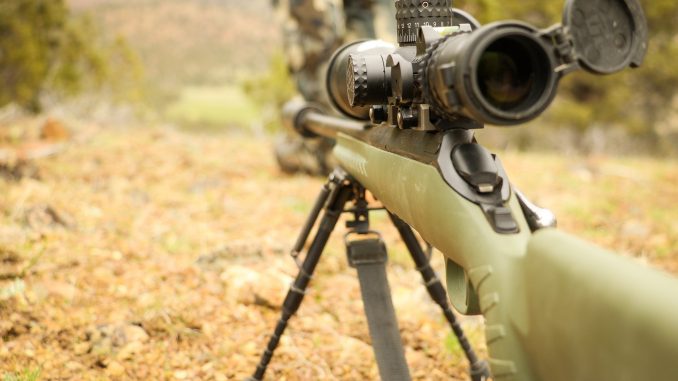 With hunting season now rapidly approaching, an extremely contagious disease is spreading across the American landscape. Many family events will be missed and workplace productivity impacted in various ways throughout the nation, primarily in the months of November and December. It could be labeled both an addiction and a mental health concern, but the fascinating thing is that most sufferers will insist they hope researchers never discover a cure for the affliction known as "buck fever."
In any case, the telltale early onset symptom of this condition is shopping for new deer rifles. Maybe you have never owned one before. Or perhaps your old trusty rifle malfunctioned in a major way. And you're looking for a quick replacement that will be extremely dependable, accurate, and won't break the bank.
Our mission is simple, we want to make sure you get the absolute most rifle for your hard-earned dollars. If possible, we want you to get more than you paid for. Think that sounds like a stretch? Just consider all of the classic firearms throughout history, the Colt 1911, Ruger Mini-14, Winchester 94, Glock, and we could go on for days. Almost every single one of these was designed and marketed to be a simple, budget-friendly firearm for the masses. Firearm history had greater plans for them, however.
Now, we can't be sure how these humble rifles will look in the rearview mirror of history, maybe they won't be as iconic as say the Colt Single Action Army. But we can say one thing: The precision rifles we've handpicked for this list deliver a level of accuracy and dependability that only military sharpshooters could hope for 50 years ago. Not to mention, these rifles are a mere fraction of the price when you adjust for inflation.
Why all the fanfare for a simple deer rifle purchase, one that may never be set on a target greater than 100 yards? First off, we just love firearms. Second, with a little extra research, you can end up with a rifle that's got a much greater capability than simply deer season, for the same price.
The guns we've selected are noteworthy for their precision shooting capabilities. Plus, they're popular platforms for building custom long-range rifles, should you ever get bit by the extreme distance shooting bug. These are your do-it-all, deer hunting, target range, post-apocalyptic sniper setups.