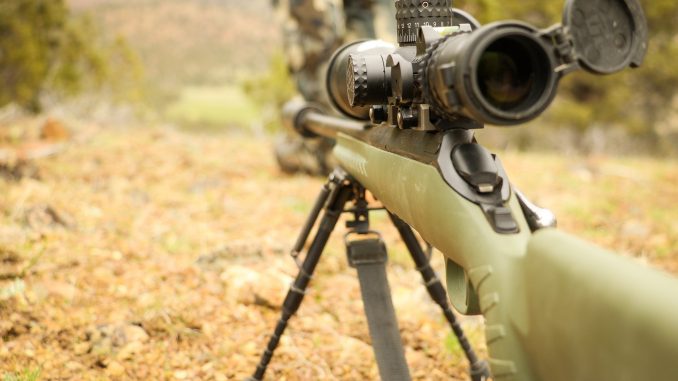 At Patriot Caller, our mission is simple, we want to make sure you get the absolute most for your hard-earned dollars. If possible, we want you to get more than you paid for.
Think that sounds like a stretch? Just consider all of the classic firearms throughout history, the Colt 1911, Ruger Mini-14, Winchester 94, Glock, and we could go on for days. Almost every single one of these was designed and marketed to be a simple, budget-friendly firearm for the masses. Firearm history had greater plans for them, however.
It might seem like hyperbole to compare these humble rifles with all-time classic firearms, but time will tell. Maybe they won't be as iconic as say the Colt Single Action Army. But we can say one thing: The precision rifles we've handpicked for this list deliver a level of accuracy and dependability that only military sharpshooters could hope for 50 years ago.
Not to mention, these rifles are a mere fraction of the price when you adjust for inflation.
Why all the fanfare for a simple deer rifle purchase, one that may never be set on a target greater than 100 yards? First off, we just love firearms. Second, with a little extra research, you can end up with a rifle that's got a much greater capability than simply deer season, for the same price.
The guns we've selected are noteworthy for their precision shooting capabilities. Plus, they're popular platforms for building custom long-range rifles, should you ever get bit by the extreme distance shooting bug. These are your do-it-all, deer hunting, target range, post-apocalyptic sniper setups.
Savage 12 FV

Savage is well-known for making excellent, precision rifles for shooters who want performance without breaking the bank. That's exactly what the 12 FV delivers. If you want a sharpshooter rifle that can group as tight as your shooting buddy's $2,000 rig, for less than a quarter of the price, this is the rifle for you.
For those familiar with Savage, it's no surprise that this rifle is chambered in some of the lighter calibers not ideal for deer hunting, such as .204 Ruger and .22-250 Remington. After all, the Savage name has been somewhat synonymous with varmint hunting. And believe us, we love those rounds, but wouldn't feel especially comfortable launching those at the buck of a lifetime.
Available in both .308 Winchester with a 1:10 barrel twist and 6.5mm Creedmoor with a 1:8 twist, this 12 FV is designed for hitting small targets at long distances with plenty of energy (AKA "knockdown" power).
With a stout 26" barrel, the 12 FV is a sub MOA rifle at 100 yards and is more than capable of shooting 10" groups at 600 yards. Of course, there is a trade-off and that's weight. At 8 pounds and 12 ounces, it's no featherweight.
Another bright spot for the Savage namesake is the AccuTrigger, which is popular both because it's a great 2-stage trigger, but it's also easily adjustable (read: you don't need to be a gunsmith to adjust it). The 12 FV also comes with an upgraded bolt knob which is a nice touch.
As you'd expect at this price, there are a couple features 12 FV owners will have to do without. The most noticeable is that this rifle isn't equipped with a drop-free magazine or plate, as in all the shells must be ejected from the top with the bolt action. Maybe this is a big issue for you, maybe you don't care at all.
Another feature some 12 FV fans tend to fixate on is the plain-old, not super well-fitting black synthetic stock. If you use this rifle for deer hunting only, this probably won't bother you. Most shooters who focus on long-range target shooting upgrade the stock.
Retail: $420