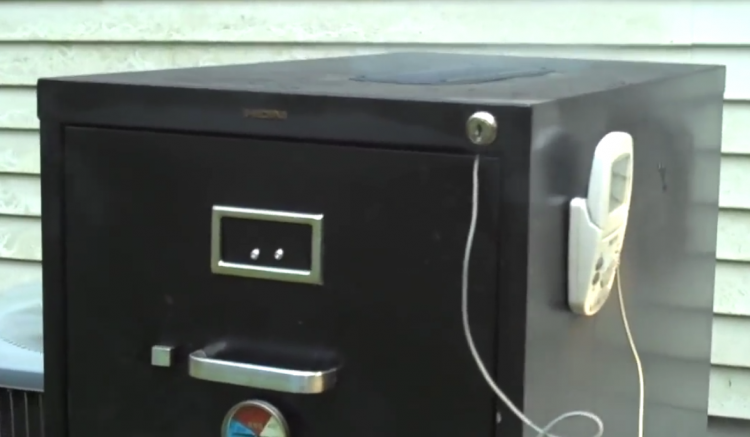 When it comes to backyard BBQs, a great smoker can make feeding a crowd a real pleasure. While a sub-par smoker can leave you with post BBQ stress disorder.  Any experienced smoker knows that control is everything.
While there are some very nice vertical smokers on the market, the good ones will cost you dearly. And if you cheap out, you risk Post BBQ Stress Disorder.
Luckily, you can remedy this situation AND build a unique, one-of-a-kind redneck smoker for just a few bucks by… (drumroll please) converting an old file cabinet.
Click Through for Step-by-Step Instructions