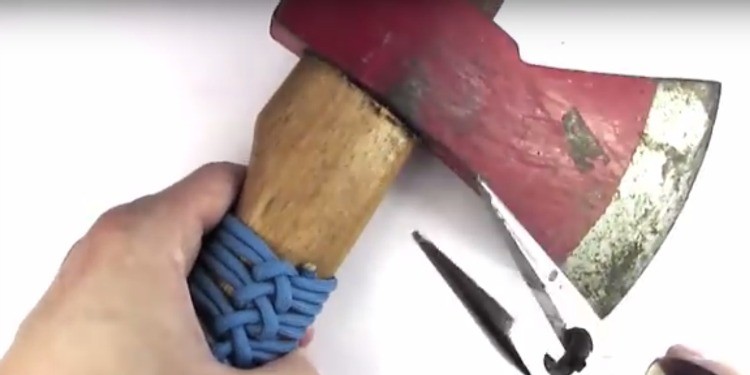 Here's a righteous way to upgrade any tool in your arsenal into a genuine SHTF chaos buster…
It involves very little aside from your time, patience, and a roll of paracord.
When it comes to a high-quality axe, it's rare that the axe head itself is what breaks. A great axe handle is typically made of a hardwood, which absorbs the recoil and that's great.
RELATED: Top 5 Best Axes Under $50 [LIST]
What it doesn't provide, however, is that it's not particularly comfortable or easy to grip.
The solution: Apply paracord and poof! Your troubles are over.