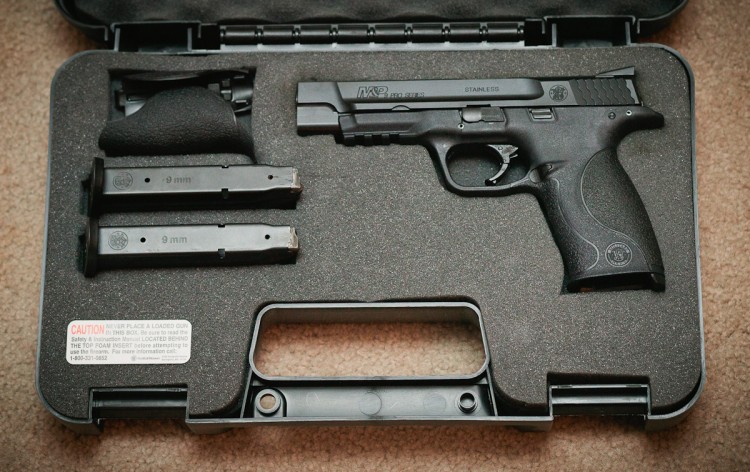 Wow, it's official… Smith & Wesson is officially out of the running for the Department of Defense's coveted contract for a new Modular Handgun System.
This new contract stipulates that the sidearm selected must have modifiable grips, ambidextrous controls, magazine options, and rails. The DoD also mandates that the pistol must be able to hit a 4-inch target at 50 meters 90% of the time, throughout the service life of the handgun.
Only a handful of manufacturers were competing for the $580M contract with the Army. Smith & Wesson submitted their very popular and well-liked M&P pistol design and, quite unexpectedly, they were the first to get the boot.
There's no word on why exactly the M&P was declined.
The other contenders that remain are the Beretta APX, CZ P-09, FN Five-Seven, Glock 17 and 22, and Sig Sauer P320. According to reports, calibers have not been specified by the DoD, though word has it that the .45ACP is out and that both the .40 and 9mm are the favorites.
RELATED: One of These 7 Handguns Will be the Army's Official Sidearm
The value of the contract is obviously hefty in dollars, but the credibility factor and bragging rights associated have to be a driving factor as well. As we all know, it's hard to put a price tag on bragging rights.
The contract currently resides with the tried and true (yet still surprisingly controversial) Beretta M9.
The heralded firearms company notified investors that they were out of this shooting match. Whether they were outgunned, or disqualified for a different reason, we may never know.
We think they should take a look at our Top 5 Semiautomatic Handguns on a Budget. There are some outstanding firearms on it that won't break the nation's defense budget!
Current DoD Contract: Beretta M9A1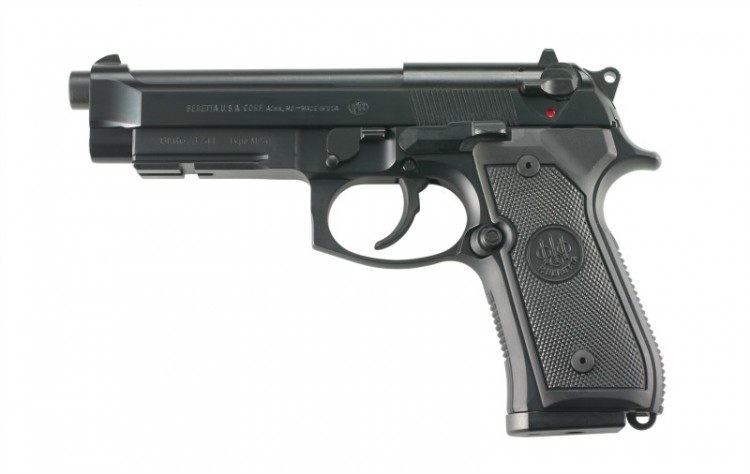 >>Click Here to See the 7 Finalists for the Next DoD Contract