Smith and Wesson M&P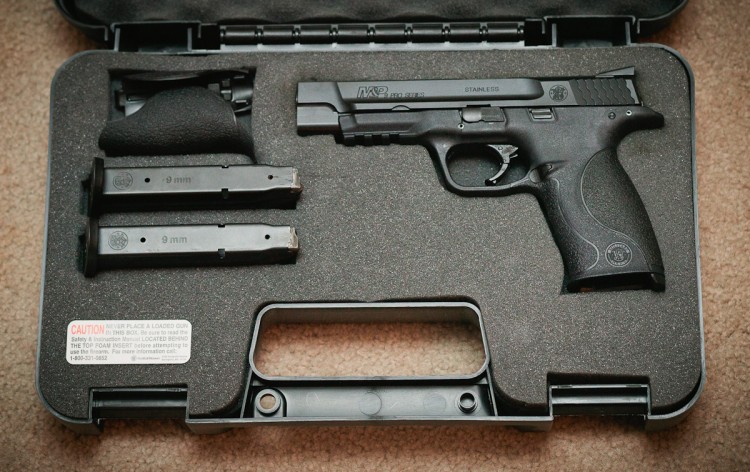 Smith & Wesson is a legendary name in firearms history, and the M&P lineup does the name proud at a price point that most shooters can afford.
With a state of the art polymer frame, slim profile, and an empty weight of just 24oz., there's a lot more to like about the M&P than just the price. In fact, lots of experienced shooters say this model belongs right along side Glock, and Sig Sauer when it comes to performance, reliability, and design.
Certainly, the 17-round magazine gives you plenty of firepower. The M&P is heavier than the Glock 17 by about 3 ounces, which is not significant enough to make a difference with most shooters.
This gun is possibly the best balance of value and performance you'll find in a new, straight out of the box handgun. Plus, S&W handguns are still American made, which is somewhat of a rarity.