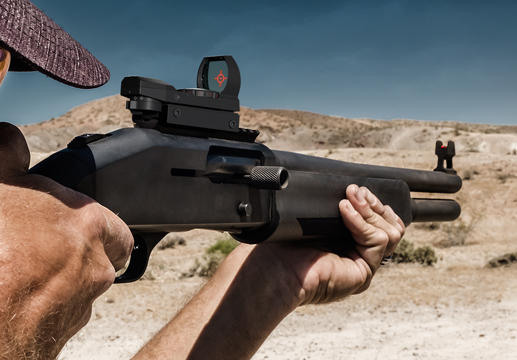 The key to a truly great gift is to accomplish both immediate excitement for the recipient, while also creating that moment, several weeks or months later, where they stop and think 'This thing is actually pretty awesome. So-and-so really knows their stuff.'
That's what you want; and we're here to help you accomplish both same day excitement and ongoing "told you so" supremacy.
That's why we've compiled a list of top-notch, high-quality, smile-worthy gift ideas that will go down in history as the most thrilling and visionary gifts of Christmas 2017. Because, really folks, why do anything halfway?
You might be thinking, I already know that I can get my friends and family great gifts… if I'm willing to pay through the nose!
Well, here at the Patriot Caller, wouldn't urge you to waste one cent. That's the genius of this list, if we may say so. Nothing on this shopping list costs more than $50!
Without further ado, let's get to the nominees…
Kershaw Skyline

Is the person you're shopping for a bit more of a tactical gearhead than a collector of nostalgia? Perhaps a little more of a John Wick fan than a John Wayne fan?
Don't worry; we've got you covered. It just so happens that one of the most popular pocket knives among your gear heads does, surprisingly, fall within our $50 budget. The Kershaw Skyline 1760 is one of the highest rated EDC folding knives with a great deep ride pocket clip, slim G-10 handle, and barely noticeable carry weight of 2.3 oz.
Kershaw's US-made knives typically come with scary sharp blades, and the 1760 somehow seems even sharper. The Skyline packs an impressive 3.1 inch drop point Sandvik steel blade, ideal for all kinds of everyday uses. How they managed to design a knife with a 3+ inch blade that weighs 2.3 oz., we really don't know.
We could go over all the stats one by one, but it really wouldn't do this knife justice overall. This model just has nice ergonomics and weight that thousands of fans can attest to. It has a very stout liner lock mechanism, and it rides really comfortably in your pocket. At $40, this knife really makes you wonder why anyone who has done their research would pay over $100 for a competitor's knife. 
If you want a slightly more economical model, say for a young'un that you suspect may not be great at keeping up with their tools, check out the Chinese made Kershaw Chill. It's a very similar design to the Skyline, with similarly excellent specs at only $18.