Portable Power Plant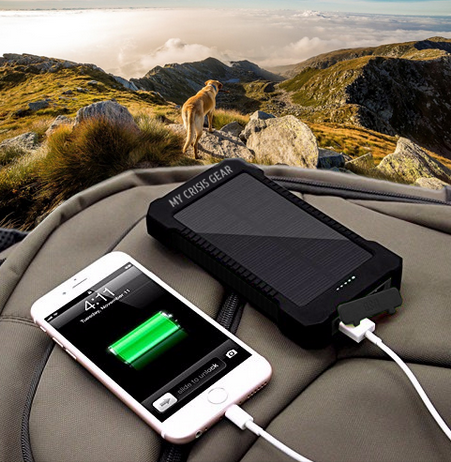 One of the most surprising things we learned in the aftermath of hurricanes Harvey and Irma is just how dependent we've become on our phones for communication. If you tried to get through to anyone in one of the affected areas, you were no doubt exposed to the rushed, just the facts, battery conserving form of conversations that became a hallmark of the 2017 hurricane season.
Anyone with a working cell signal had to conserve their battery life as much as humanly possible, because the power was out indefinitely. It's a terrible feeling when you get into a serious, rapidly evolving situation and you realize your phone is down to 8% battery life.
But that's not a problem at all if you have the Portable Power Plant. This portable power bank is simple to charge, simple to use, and can recharge most smart phones fully 2.5 times – enough for several days of use.
If you know any backcountry hikers, hunters, or fisherman who like to wander out of cellphone range, so to speak, this is both a practical and safety-minded gift they'll no doubt come to rely on.
What's more, it isn't a delicate piece of machinery you have to worry about constantly. This charger is waterproof, dustproof, and shockproof. You can even hang it on the outside of your hiking backpack so its solar panels can work their magic while it bounces around or gets rained on. Oh, and it's lightweight too.
This device really won us over during the last hunting season, as our phones seemed to just burn through their batteries searching for a signal in the backcountry. We would plug them into our Portable Power Plants and juice 'em back up.