Spyderco Delica4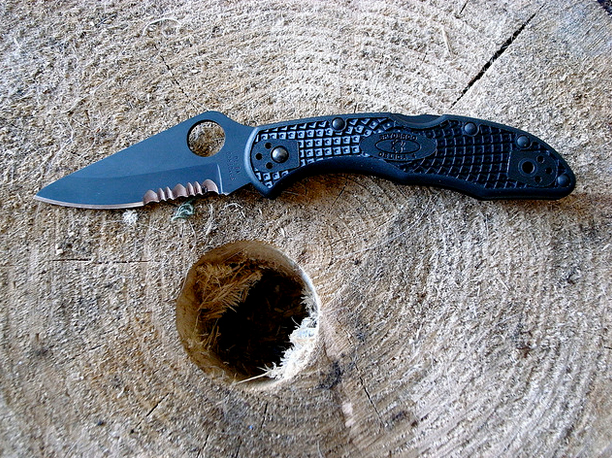 The Delica4 from Spyderco comes in a variety of styles, including a flat and partially serrated blade. This is a durable, high quality pocketknife that's lightweight, easy to use and can easily be utilized for dicing and slicing.
As you can see from the image above, this knife is fairly compact. But don't let that fool you. It's heavy duty construction allows it to stand up to all kinds of serious punishment.
The handle is made from reinforced nylon and stainless steel, and it has a good grip so that you can keep it in your grasp during slick conditions.
Although the retail price is more than $100, you can typically find these knives online for under $60.
Flickr user The Croft