Massive Storm Systems Approaching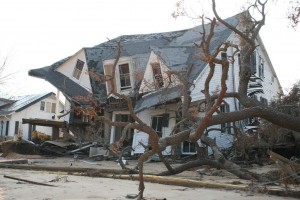 Do you check the weather and surrounding radar at least once a day? If not, that's a habit you should really adopt in order to protect yourself and your family.
RELATED: Top 8 Bug-Out Vehicles You Can Actually Afford
Many natural disasters are predicted well in advance with a high level of accuracy. For example, we typically know when a hurricane is expected to make landfall and which areas are likely to be the most impacted by it.
Of course, it's impossible for the predictions to be 100 percent accurate 100 percent of the time. Therefore, here's a good rule of thumb for temporarily bugging out: if you're in the expected path of a natural disaster that is predicted to cause serious damage, it's time to temporarily leave town. If you get caught unaware with a tornado or other disaster, take shelter immediately in the best way possible.
Always remember that most Hurricane Katrina victims went a minimum of five days without being provided food and other assistance. Rioting, looting and a lack of electricity were an issue for several days and FEMA was still providing housing for 100,000 people almost a year later. Don't get caught in this type of situation. Be prepared to bug out!
Photo by NOAA Photo Library