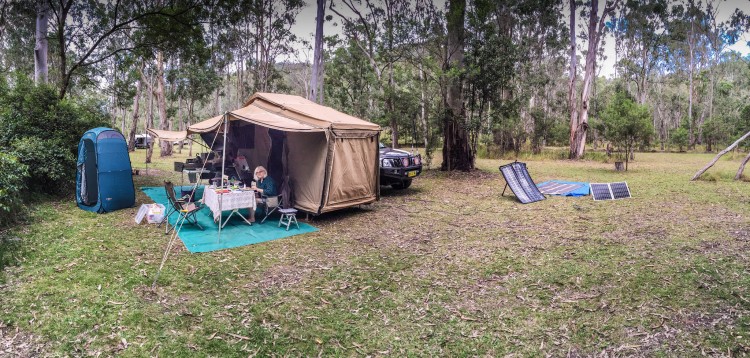 Camping is one of the best ways to unwind from the hustle and bustle of modern life. It provides the perfect opportunity to go off the grid, spend time in nature and practice skills such as building a fire.
There are several fantastic camping locations to choose from throughout the U.S. that offer everything from a lot of seclusion to a temporary community of like-minded people.
To help you start planning your next camping trip, we will now take a closer look at 10 of the best spots on the East Coast.
Photo by Stephan Ridgeway
1. Arcadia National Park, Maine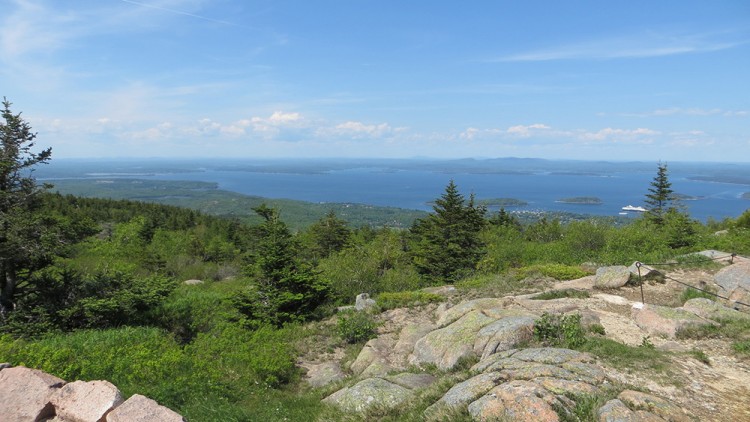 This national park can be found on Maine's Mount Desert Island. Visitors can choose from two campsites: Seawall and Blackwoods.
Those of you who are looking for as much solitude as possible will most likely prefer Seawall. Meanwhile, Blackwoods is more conveniently located for campers who require quicker access to the nearest town.
Please note that Blackwoods is the only site that is open all year. Fees and permits vary and are based on the seasons.
Photo by Barry Solow
2. Woodford State Park, Vermont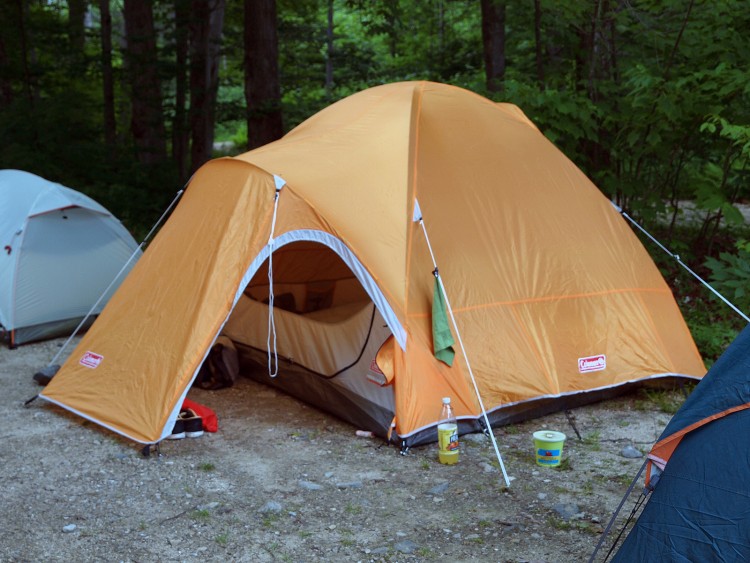 If you want a lot of variety to choose from, the Woodford State Park in Vermont may be right up your alley.
With a whopping 103 campsites and nearby access to the Green Mountain National Forest, the George Aiken Wilderness Area and the Adams Reservoir, this is a spot that campers who also enjoy hiking are virtually certain to enjoy.
And if you will have your family with you and need some close destinations that can get you out of the woods, you're in luck: there are several tourist spots in the area, including the Norman Rockwell Museum.
Photo by mararie
3. Delaware Seashore State Park, Delaware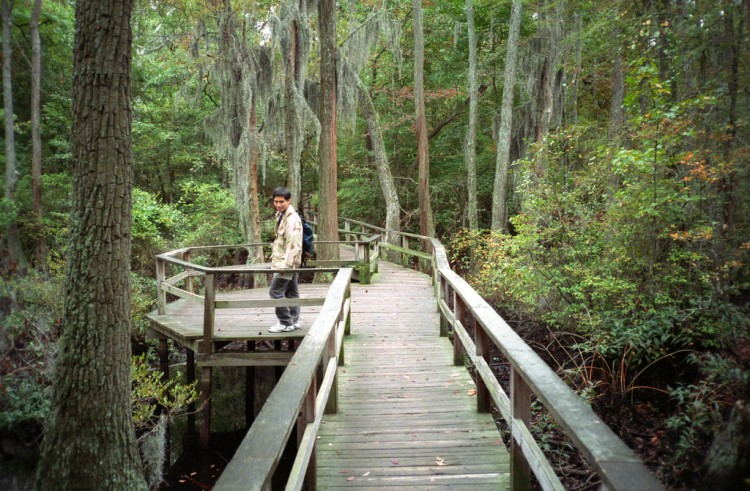 This state park offers 2,825 acres of outdoor recreation, including Rehoboth Beach and access to the Atlantic Ocean. In fact, there are two ocean areas that have been set aside for swimming, so this is an ideal camping location for families with children and individuals who like to spend part of their vacation relaxing on the beach.
If you go during the summer, you will be able to pitch a tent for $35-40 a night. There are also RV sites with hookups for those who prefer a less rustic approach.
Photo by Peter Dutton
4. Huntington Beach State Park, South Carolina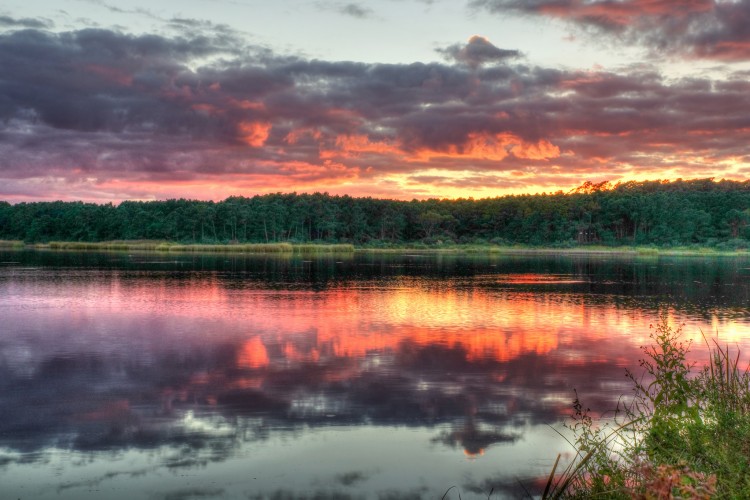 This is a solid choice for any camper, but it can be especially enjoyable for families due to the long list of activities and the nature center that offers educational opportunities for children.
The campground at Huntington Beach State Park is located beachside, and in the nearby area you will encounter hiking trails and numerous options for bird watching, fishing and even alligator watching at the freshwater lake.
If you love arts and crafts, be sure to plan your trip to coincide with the annual Atalaya Arts & Crafts Festival, which is held in September.
Photo by Fran Trudeau
5. Eighth Lake Campground, New York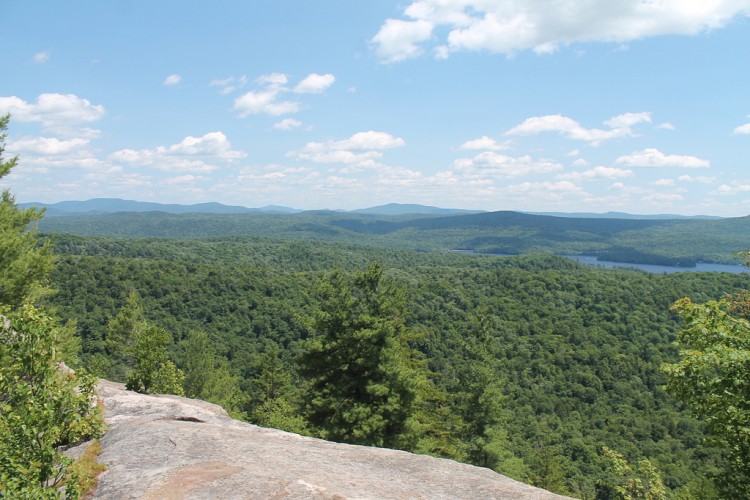 Whether you live in New York City and want to get away or are coming from out of state, Eighth Lake Campground is a virtual paradise for camping and fishing.
You will also easily find places to hike, go cycling and get out on a canoe while exploring the area. This campground is in the Adirondacks, and tent site fees range from $22 to $27.
If you need a break from catching trout and salmon, you may also enjoy checking out the nearby Adirondack Museum or the Old Forge region.
Photo by Andy Arthur
6. Glen Ellis Family Campground, New Hampshire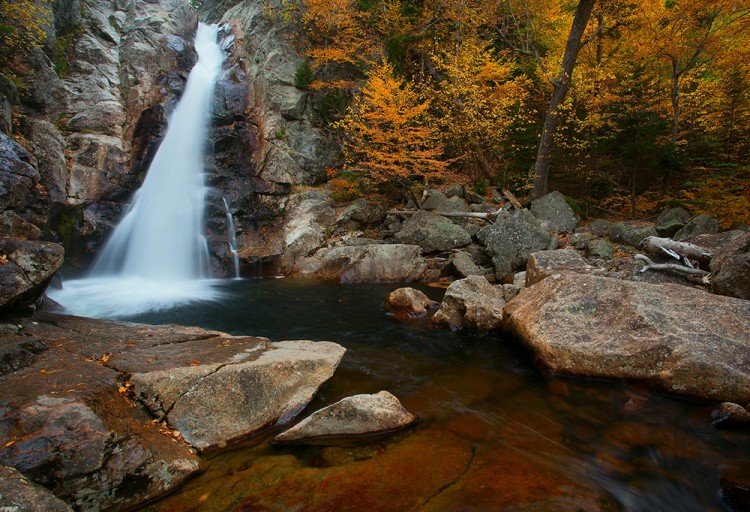 Another ideal choice for families, Glen Ellis Family Campground has more than 200 campsites in the White Mountains.
Sites start at $40 per day, and you will be able to participate in group activities such as hiking, tennis, volleyball and tubing. There's also an arcade, ice cream shop and even laundry facilities in the campgrounds, so there's truly something for everyone.
Keep in mind that this location tends to fill up quickly, so getting your reservation in early is your best bet. Additionally, if you are looking for true solitude, this campground is definitely not the right choice as you will be around other campers most of the time.
Photo by jar, Flickr
7. Myles Standish State Forest, Massachusetts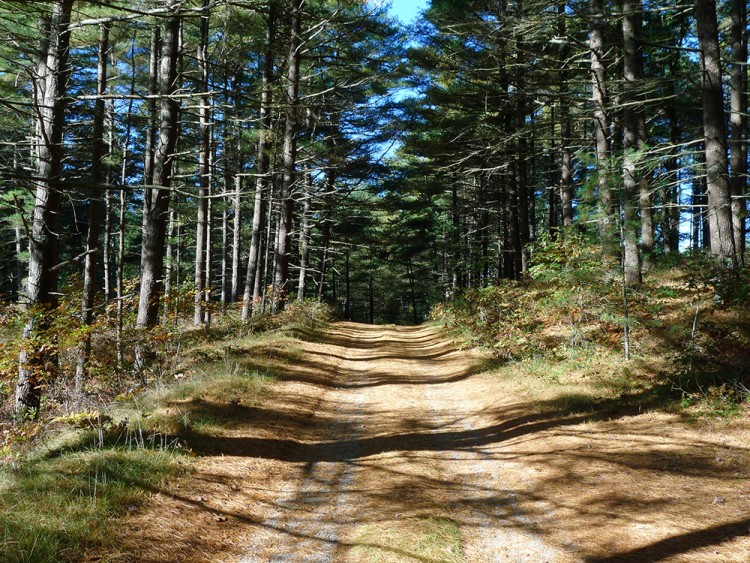 This Massachusetts state forest, which is named after Plymouth Colony Pilgrims advisor and military officer Myles Standish, has several campsites spread out throughout the forest and near a long list of ponds.
In other words, if you want to pitch your tent somewhere that's a little more rustic and less populated, the Myles Standish State Forest is a good choice.
Within the state forest, you'll have easy access to recreational opportunities such as horse trails, paved cycling trails and hiking trails. In total, there are more than 60 miles of trails available to explore.
Photo by chipmunk_1, Flickr
8. Lake George Escape, New York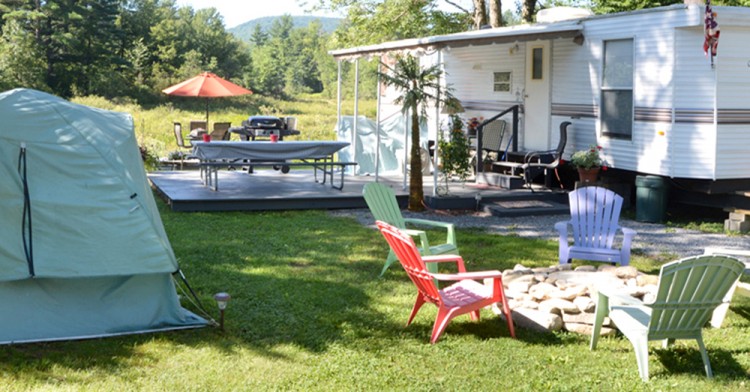 Looking for a camping resort that offers a long list of recreational and social activities? Look no further than New York's Lake George Escape.
Located in the Adirondacks, this campground has 575 sites for RVs and tents, and it starts at a very affordable $20 per night. There are even special sites set aside for motorcycles, and you can choose a spot that offers electric and water hookups.
Without even leaving the campground, you'll be able to do an eclectic mix of activities, including mini golf, tubing, tennis and wagon rides. This is yet another ideal location for families with children who wouldn't be content to merely be in the great outdoors.
Photo courtesy LakeGeorgeEscape.com
9. Baxter State Park, Maine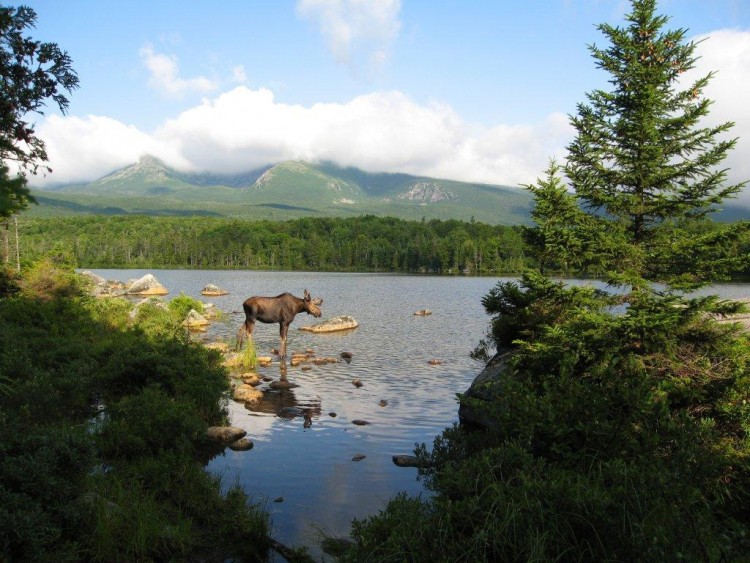 If you want to do some backcountry camping, Maine's Baxter State Park presents a great and historical option.
This spot is the end of the Georgia to Maine Appalachian Trail, so it attracts long range hikers and people who are really enthusiastic about exploring the great outdoors.
If backcountry isn't your thing, there are a few campgrounds here that are easier to access. Whichever site you choose, you will be treated to many glorious views of the surrounding area.
Photo by U.S. Department of the Interior
10. White Mountain National Forest, New Hampshire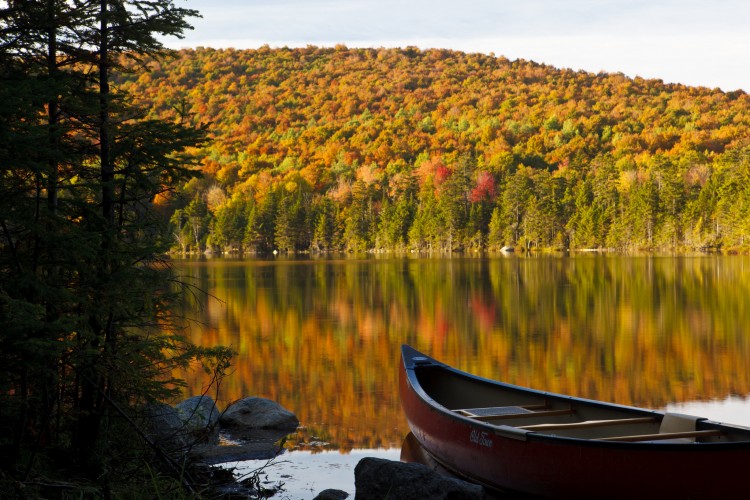 Do you want to enjoy White Mountain without going to a family campground? The White Mountain National Forest provides one of the most rustic experiences on this list in the backcountry area, and there are also a few developed campgrounds for those who don't want to commit 100 percent to a completely rustic vacation. The largest site in the area is Dolly Copp Campground, so steer clear of this spot if you're looking for as much solitude as possible. Some of the sites are open in the winter for the hardiest of campers.
As you can see, there are numerous wonderful camping options available throughout the East Coast. The hardest part will be picking only one spot for your next trip!
Photo by U.S. Department of Agriculture