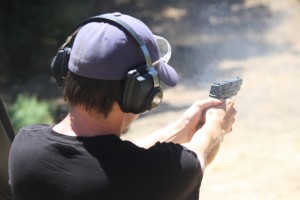 Whether you're looking for a concealed carry weapon or simply want to get the most bang for your buck possible, there are more cost-effective options out there than ever before.
We love high-end plinksters and collectibles as much as the next guy.
But if keeping your shooting sports on budget is at the top of your list, we've got good news: There are plenty of reliable, even highly rated guns on the market for less than $250… sometimes much less.
So whether or not you're working with a limited budget, it's still wise to consider adding at least one or two of these to your arsenal. After all, stretching your money as far as possible will help you be able to purchase other necessary supplies.
Photo by Wheeler Cowperthwaite
Ruger LCP .380
Since its introduction in 2008, the LCP has become and instant classic.
The lightweight polymer frame, compact size, and Ruger reliability have helped launch this 5.16″ pistol into the sub-compact hall of fame.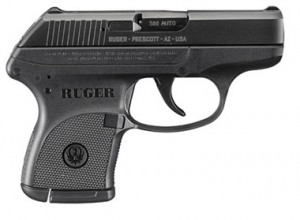 Designed for the concealed carry market, it's quite small if you've got large hands and fat fingers. Don't let that keep you from looking at one though. It's a double action only pistol with a long trigger pull and no safety.
This was made even more famous when Texas Governor Rick Perry used one to shoot a coyote that was reportedly attacking his daughter's dog while on a jogging trail. Perry was wearing running shorts, yet he somehow found room for his LCP, which speaks volumes about this gun's ease of carry.
MSRP: $229