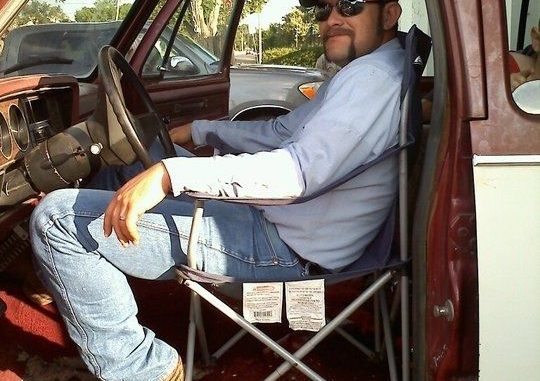 Duct-tape craftsmanship and artisanal baling wire are two of our favorite hobbies here at The Patriot Caller. And of course, we believe it would be foolhardy to suggest that WD-40 is NOT an integral part of the solution to every problem mankind has ever faced…
It's amazing what you can do (or do without) when you put your mind to it and engage in a little, ummm… resourcefulness?
Lots of our readers are interested in leading more self-reliant lifestyles, or even going off-the-grid. While others among us are (you know who you are) are just incredibly cheap, and refuse to pay professionals to fix things on principle alone.
RELATED: 20 Survival Uses for Duct Tape
Either way, you'll enjoy some of the crafty innovations you'll see as you flip through this Redneck Automotive Innovations Gallery. ENJOY!
A Door's a Door
What's wrong with this picture? We'll give you a hint: The mullet of course!
As long as it closes, we supposed this dog will hunt. Next to that haircut, we doubt anyone notices this innovative fix…