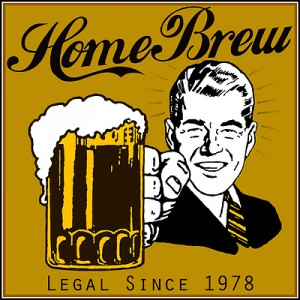 I think it's safe to say that most of us don't have beer on our survival checklist (It's not on my list of 20 survival essentials).
And while it's true that securing items like water, food, and shelter should be prioritized above enjoying a cold beer in a survival situation… mastering the art of fermentation sure would be a handy skill to have when the SHTF.
You see, alcohol is a constant throughout history. At this moment, beer is ranked as the third most consumed beverage on earth, coming in just behind tea and water. Suffice to say, beer would be excellent currency in a bartering situation.
In fact, that demands skyrockets when times are tough.
But more on that in just a moment…
Beer as currency
No matter what disasters lurk around the corner, just waiting to knock civilization off of it axis, people will still want their cigarettes, booze, chocolate bars, and other vices regardless of how long the crisis lasts.
In fact, when comfort is hard to come by and escaping reality is the only way to stay sane and make it through the day… they'll pay ridiculous prices for these items.
This knowledge has almost become a cliché among the prepared… But that doesn't make it any less true. The unprepared will be willing to pay or do just about anything to get a fix when it is hard to come by; this has been proven true again and again throughout history.
Beer, unlike many other barter items, would be desirable to almost any trading partner — an essential quality in a good barter item.
Compounding variables
Unlike wine or spirits, beer has an expiration date. Therefore, stockpiling huge quantities of Shiner Bock in your basement wouldn't do you much good when the SHTF. Unless you enjoy the taste of flat beer…
Instead, it's essential to stock up on the knowledge and skills necessary to make beer. Downloading my home brewing guide would be an excellent start.
If you happen to be the only person in your community that knows how to brew a delicious Pale Ale, you would be very popular trading partner indeed. You would be at a HUGE advantage in a barter economy.
Think about it; how much could you trade a six-pack for? Could you trade a pony keg for an actual pony? It's highly possible…
A Useful Hobby
We all need a hobby. But the best hobbies are those that help us prepare to be self-sufficient in a way that's also fun and rewarding…
So that if we ever need to depend on the skills we've acquired while tinkering around on the weekends, we will be fully proficient. Home brewing is one of these self-reliance skills.
Brewing beer is just as fun in the here and now as it would be indispensible in a SHTF scenario. In fact, that's exactly why I convince my buddy to give you a copy of Brew Great Beer for free. It's easy to read and will get you up an running in no time…
It's also economical. Once you've purchased your equipment, a lot of which you probably already own, you can crank out high quality beer for as little as $3 a six-pack.
My advice is to dive in straight in! Go download the book on Amazon right now, while it's still FREE!  (2/11)
>>Download "Brew Great Beer" for FREE!
Don't own a Kindle? Click here to read Kindle Books on your PC.