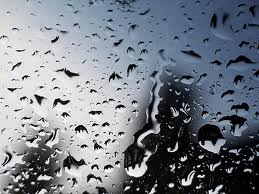 Thanks to a growing awareness, better access to testing equipment, and several high-profile contamination disasters, it's become abundantly clear that the only agency that's truly capable of ensuring your family's water quality is the Department of Yourself.
The latest incident to highlight the need for more vigilance is the lead poisoning scandal unfolding in Flint, Michigan.
In the case of Flint, a perfect storm of ineptitude, recklessness, and willful ignorance from officials at the local, state, and federal (EPA) level exposed citizens to toxic water for well over a year. Perhaps most horrifying, the contamination was largely discovered after a pediatrician discovered high lead levels in her young patients.
Equally shocking, The Guardian recently reported that cities all over the eastern half of the U.S. are purposefully distorting their water test results to minimize or eliminate evidence of lead contamination.
In other words, none of us our safe from becoming the victims of the next widespread man-made water disaster. This is one prepper scenario that you should be actively protecting yourself against right now because it has already hit the fan in Flint, and it could happen in your town next.
Here's what you need to know to help protect yourself and your family…