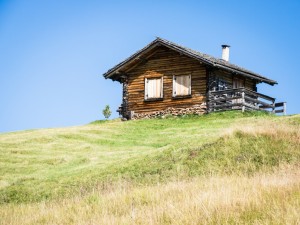 While you're taking some time to review your preparedness plans this season, it's crucial that you don't make the #1 prepper mistake of all-time. It's a very easy oversight to make, especially for survivalists…
In fact, I think it may be a natural byproduct of the preparedness mindset. What is it?
Most of us dream of a remote cabin retreat, a "safe house" of sorts, where we can escape all the madness and civil unrest in the event of an extended crisis.
We can almost smell the timber, the campfire… we can almost taste the fresh well water. We tend to get overly wrapped up in this bug-out fantasy that consumes 90% of our plan. It's understandable…
RELATED: The Complete 50 Items to Hoard Checklist
It's also (drumroll, please) the number 1 mistake that preppers make…