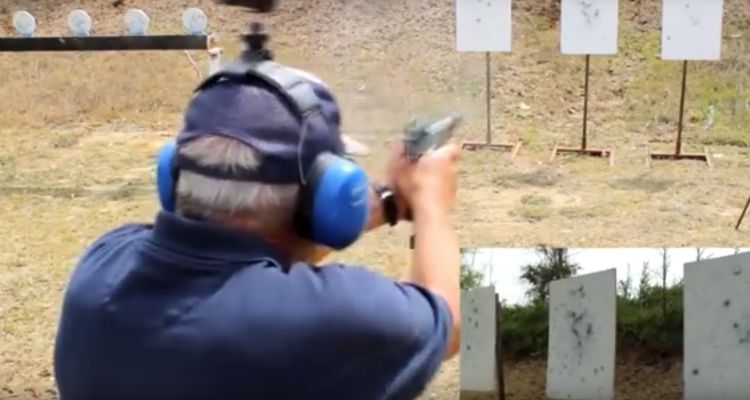 If you like shooting pistols, and you haven't heard of Jerry Miculek… it's time that we fix that for you.
Not only is Jerry a champion in the world of competitive shooting, he's also an excellent self-defense shooting instructor.
If you want to take your shooting to the next level, Jerry's got several small adjustments that will produce massive improvements for you in  terms of accuracy and speed.
RELATED: Top 5 Handguns on a Budget [PICS] 
In this video, Jerry sheds some light on how to make dramatic improvements on your stance and your grip. The coolest thing with Jerry's tips is that they can make a significant difference almost instantly.
Enjoy the video: