Savage Model 24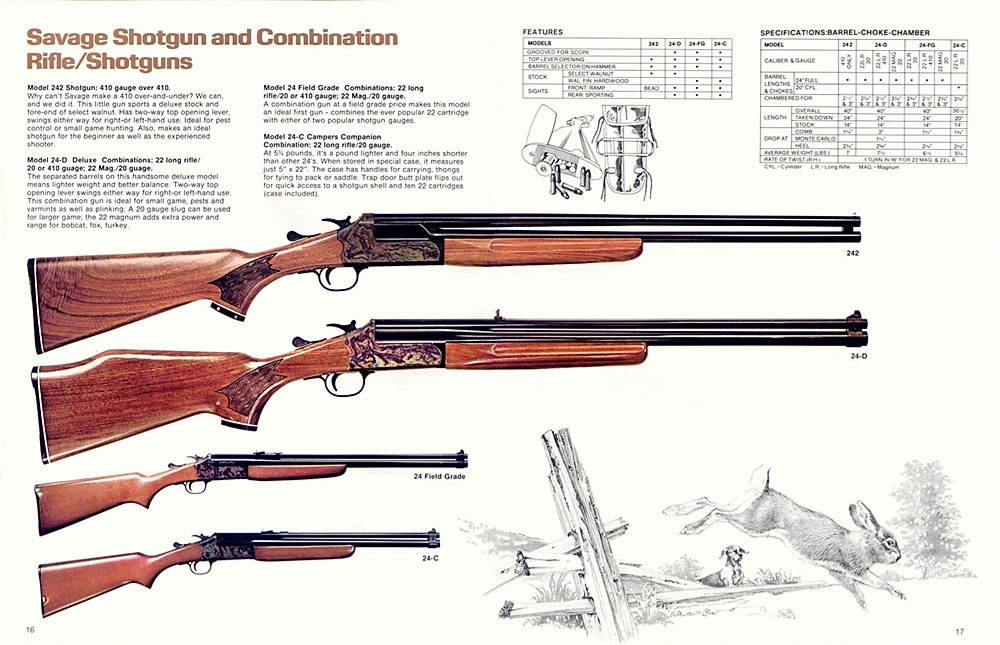 The Savage model 24 is probably the most versatile turkey/varmint gun ever put into production. What makes this gun special is the fact that it's an over-under combo with the top barrel bored for a rifle caliber (.22lr, .222, or .223) and the bottom chambered in a 20-gauge shotgun. The break open action is simple to operate, with a barrel selector located on the hammer.
This allows you to cover two very different ranges with a single weapon, allowing you to reach out as far as you're comfortable to bag that game bird.
Most turkey hunters (like other bird hunters) carry shotguns, which places major limitations on their effective range. With a shotgun, hunters must lure a gobbler within 25-30 yards. Considering the mood of the gobbler, that can be quite a feat.
With a small caliber rifle at your disposal, you can increase your range dramatically, and boost your chances of success exponentially. The rub is that the Savage 24 is no longer in production at the Savage Arms facilities in Westfield, MA, but this gun is still fairly easy to find on the resale market.  Price – $350-550

The Survival 42 Takedown is, however, still in production and still fits our turkey criteria pretty well. Nowadays, the 24 is built to be a lightweight hiking combo, which is great, but the chambering options have been limited to 2, take em or leave em:
.22l up top with 410GA below, or .22WMR up top with 410GA below.
It goes without saying, you'll probably be glad you got the .22WMR for the purpose of reaching out to drill a gobbler.
Retail: $429