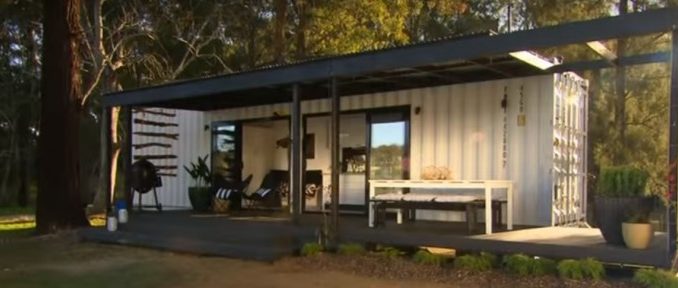 Shipping containers have become a very popular way to build a house without spending an exorbitant amount of money, time, or ongoing maintenance. In fact, we often refer to these cabins as "bulletproof," not because they deflect lead but because they deflect nearly all of the common issues that plague traditionally built homes.
There are countless success stories out there about DIYers who build an entire cabin for well under $10,000. Even a fully loaded, spacious container cabin can be built for less than $50,000…
In addition to being inexpensive and easy to locate, shipping containers are the ideal building platform for remote cabins that need to stand up to wind, rain, snow and sun. They're built to be basically bulletproof.
RELATED: 5 Keys to Finding the Perfect Rural "Bug-Out" Property
In order to get the most out of your shipping container investment, it will be important to first take several preparatory steps (see video ). After all, constructing a house is not something that should be taken lightly, and you will also need to ensure that you comply with all of your local laws.
To help you build a shipping container home on an empty plot of land, we have compiled several no-nonsense tips that everyone should follow. Before moving forward, make sure you obtain the necessary permits.