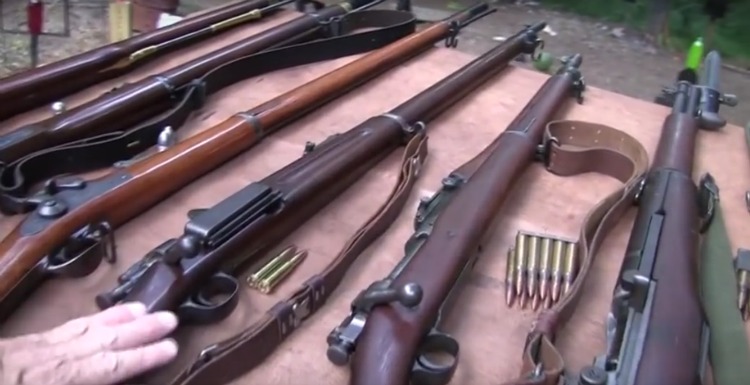 Hickok45 is a YouTube celebrity, sure, but don't let that fool you. He also happens to be one of the most knowledgable firearms experts out there, especially when it comes to shooting them. If you've watched his YouTube channel, you know just how many rounds this guy plows through.
In fact, today's firearms lesson spans each major infantry rifle in US military history and the innovations each firearm brought to America's arsenal.
Hickok takes you from the flintlock rifle used in the American Revolutionary War through the M4 carbine being carried by our men and women in uniform today.
RELATED: Watch this WWII Sniper Make an Impossilbe 1,000 Yard Shot [VIDEO]
Perhaps the best part of this history lesson is the fact that it involves shooting demonstrations, as Hickok blows through watermelons with musket balls! Enjoy!