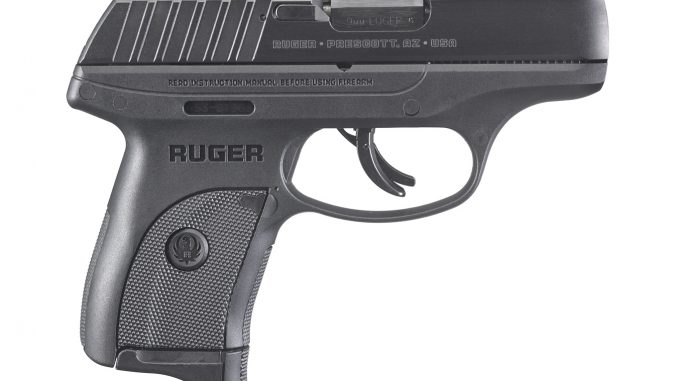 With so many concealed carry firearms on the market, it's hard to know where to start. But don't let a high priced product fool you into thinking you are getting a dependable gun. There are many concealed carry weapons (CCW) that are under $300 that will do the job over and over again, giving you more cash for ammunition.
If you're purchasing a concealed handgun to have on you at all times and to use for protection, then you want a pistol that is lightweight, concealable, easy to operate, safe and most of all…cost-effective.
I've rounded up key features you should look out for when choosing a CCW that hit the above points and more.
Here's what we're looking for and why:
Weight: The lighter the pistol, the easier it is to carry it around for a whole day. For this reason, the recommended unloaded weight is anything under 22 ounces.
Barrel Length: The shorter the barrel, the easier it is to conceal. A length of 3.5 inches and under is ideal for a comfortable fit under clothing. Although a short barrel comes with a short sight radius, it's useful in this situation since a CCW is used primarily for close-range shooting.
Grip: This is what reduces recoil and makes the pistol more manageable and comfortable, all of which helps you hit your target. For a CCW, the better grip you have, the more success you will have.
Frame Material: The type of material will let you know the longevity of a product. There are many different types of frame materials, but the most popular for this price range is polymer due to its lightweight and long lasting material.
Action Type: While some live by double action (DA) handguns, many see the single action as the more accepted choice for a CCW because of the speed that comes with it. Each has its pros and cons, specifically with the weight of the trigger pull. Although the double action comes with a longer pull, some DA handguns have a smooth trigger that can be easily perfected with practice.
Safety: While some guns come with manual safety, others do not. There has been a large discussion on whether or not a manual safety is needed for a CWW due to time constraint but at the end of the day, it helps reduce negligent discharges. And with the right training, using a manual safety will become a natural movement to your draw.
Accessory Ready: For a handgun to be accessory ready, it usually needs a rail. The type your handgun has will indicate what accessories you can add to increase your accuracy. Laser sights are great additions to any firearm to make sure you hit the mark no matter if it's during the day or night.
Each person is different and might be drawn to certain features, but with these specs in mind, you'll come away with a consistent firearm that you can trust to get the job done.
I've also included the price and where you can buy it online…so you don't have to waste anymore time or money.
Happy gun hunting!
*Prices/availability of listed products might have changed since the publication of this article*